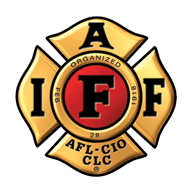 The Town of Johnston, Rhode Island is a suburb located just west of the capitol of Rhode Island; the City of Providence.
Johnston was incorporated in 1759. It went without its own fire protection for over 130 years until in 1891 when Johnston's first fire station, the Rough and Ready Station opened on Plainfield Street.
Over the next 75 years, three other fire companies were established and the town's fire protection consisted of volunteer and paid-on-call firefighters. In 1967, the town of Johnston hired its first full-time paid fire fighters to run out of a newly-constructed headquarters station on Atwood Avenue.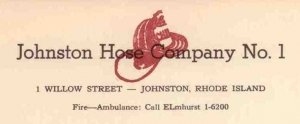 Seeing the need to effectively organize and represent their interests, and to improve public and fire fighter safety, the 8 professional fire fighters of the Johnston Fire Department, under the leadership of President Clayton Quick, formed a labor union. On March 16th, 1970 the Johnston Association of Fire Fighters, Local 1950 was born.
Over the years, Local 1950 has successfully negotiated competitive wages, benefits and working conditions for its members, as well as improvements in Fire, EMS and Hazardous Material response to effectively protect the lives and property of the citizens of Johnston.
Currently, under President Keith Calci, the Johnston Association of Fire Fighters, Local 1950 consists of 93 members proudly protecting the approximately 30,000 residents and 24.4 square miles of Johnston. They complete approximately 8,200 runs a year out of 4 stations utilizing 4 fire engines, 1 ladder truck, 3 advanced life support rescue vehicles, 1 battalion chief vehicle, 1 special services vehicle, 2 boats, and 1 high-volume foam unit.
Local 1950 is affiliated with the Rhode Island State Association of Fire Fighters, the International Association of Fire Fighters (IAFF) and the AFL-CIO.